What's new in ENS Direct Stream?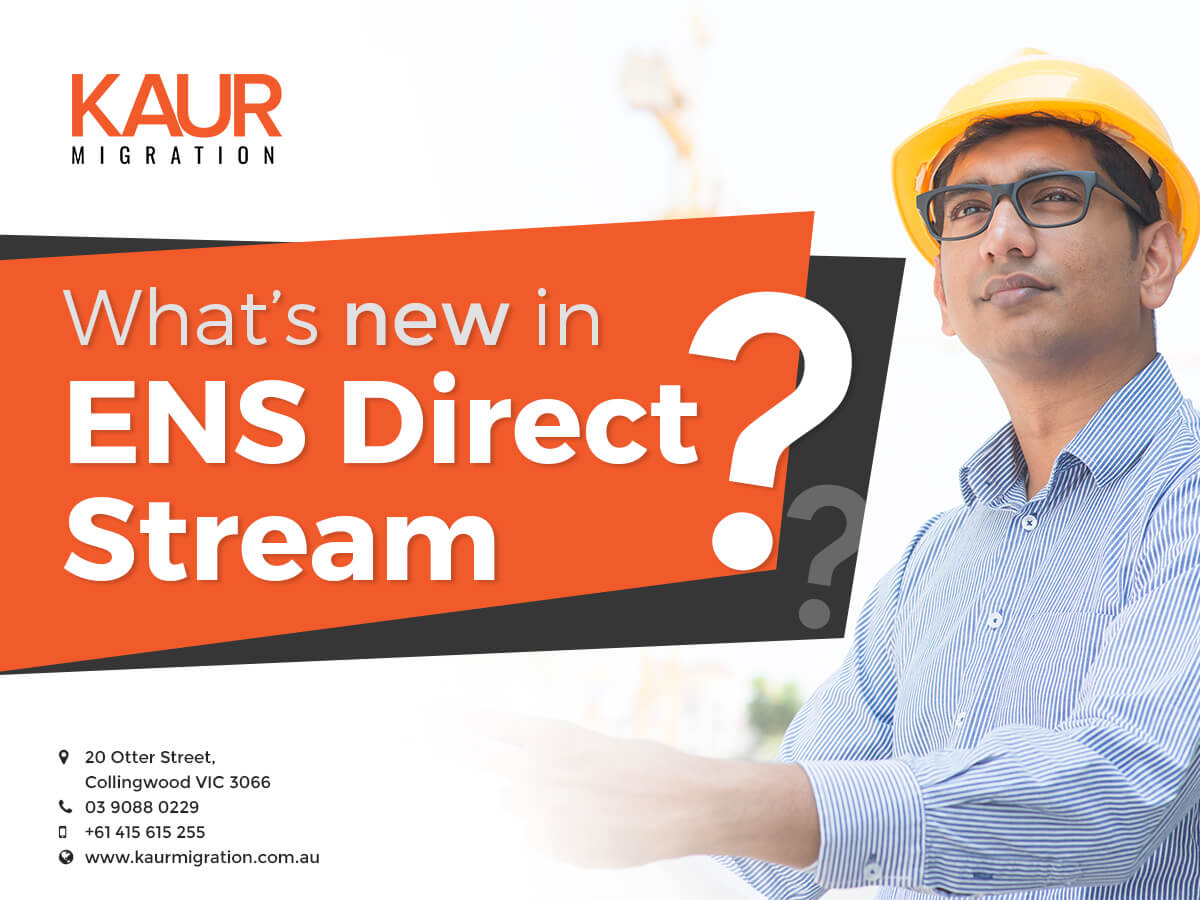 Employers Nomination Scheme (ENS) or Regional Sponsored Migration Scheme (RSMS), this is a visa allows you to work and obtain permanent residence. This visa has three streams:
Temporary Residence Transition Stream (TRTS)
Agreement Stream
Direct Entry Stream
The Temporary Residence Transition Stream this visa allows you to apply permanent residence after working 2 years in Australia with your employer. This is the most common entry for that applicant who wishes to have a better opportunity and obtain permanent residences in Australia.
Agreement Stream, this stream of ENS that has a formal labour agreement between an Australian employer and the Australian government. Here, the employer can nominee an applicant under signed agreement and must have been negotiated before he can lodge his visa.
However Direct Entry Stream, applicants nominated outside Australia with or without Australian work experience, might be able to get this visa under this stream. This is most cases with overseas applicant wish to work in Australia.
Under this stream of ENS Direct Entry, an applicant eligible to apply under one of the following:
If you hold a Temporary work visa subclass 457, but not qualified under TRTS.
Applied directly from outside Australia.
Don't have an experience or less 2 years of work with employer in Australia.
The applicant under Direct Entry stream must have a formal skills assessment qualification in order to precede his application.
Skills Assessment for ENS Direct Entry
To qualify the skills assessment for direct entry stream, you need to have:
Formal Skills Assessment from your occupation by relevant skills assessment authority.
You must have at least 3 years of experience from your nominated occupation.
The skills assessment is important to determine if your nominated occupation is right for you under direct entry stream, also if you don't have a formal qualification. In some cases, qualification may be accepted through an issue of Recognition of Prior Learning (RPL). This all assessment must be completed before you can lodge your visa.
Changes in ENS Direct Stream
There would be changes in ENS in coming March 2018. It might change the MTSSL list of occupation, Applications of permanent employers sponsored visa lodgement fees will get higher and changes to a condition that can lead to many applicants not anymore eligible.
As of July 01, 2017, In order to apply ENS Direct Stream, an applicant must be less than 45 years old at the time the application decision is being made. It is said that some people that are skilled workers exceed the age limit are affected by this changes.
English requirement is applicable to all ENS visa, no exemptions and must meet English competency in Direct Entry stream.
To know more about Employer Nomination Scheme Visa, please book for a consultation at Kaur Migration. "Our Advice, Your Success".
Reference:
https://www.border.gov.au/Trav/Visa/Appl/Employer-sponsored-(ENSorRSMS)#
https://www.border.gov.au/Trav/Visa-1/186-
https://www.border.gov.au/visas/supporting/Pages/employer-sponsored/employers-agreement-stream.aspx
https://www.border.gov.au/about/corporate/information/fact-sheets/24overview-skilled
---