What happens after PSA?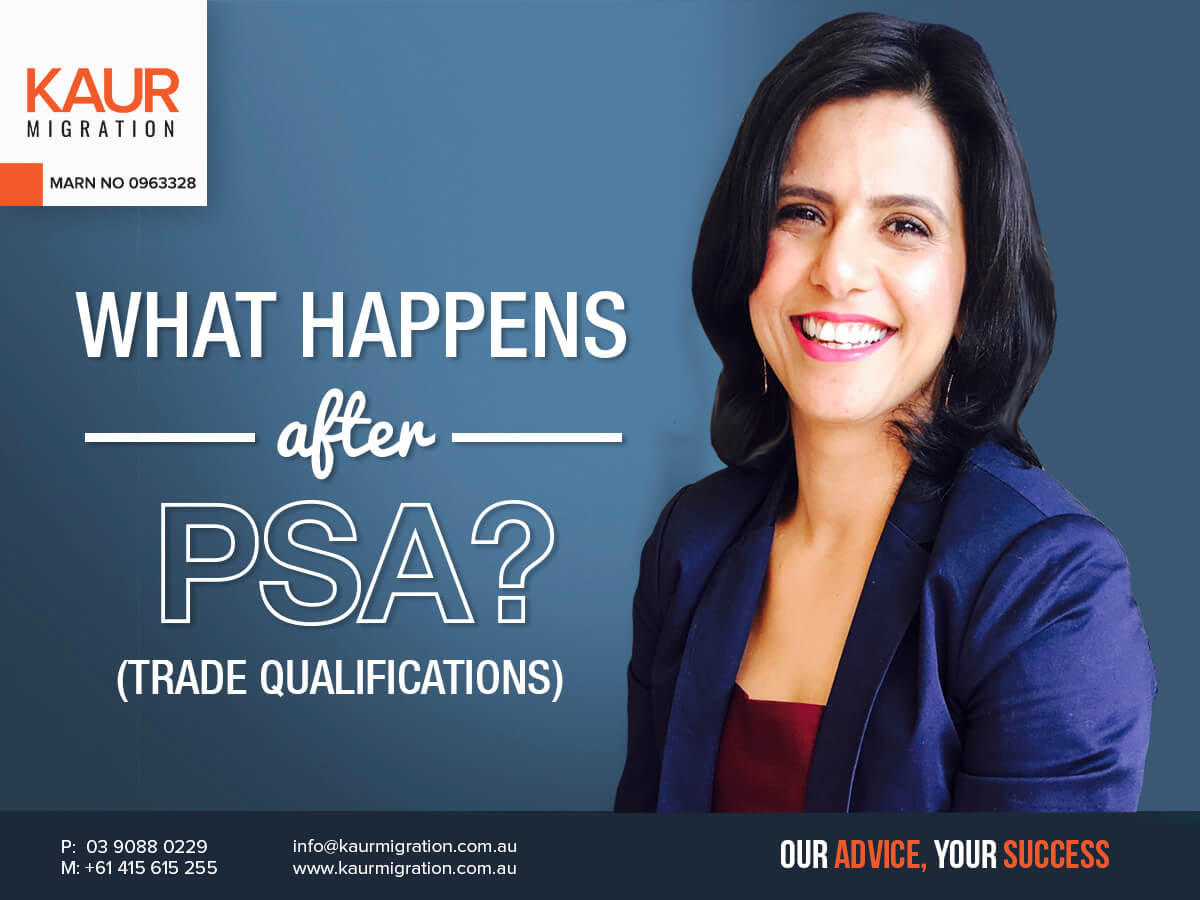 After you have accomplished the Provisional Skills Assessment (PSA), second step to follow is the Job Ready Employment. It is where you enable to gain experience in an Australian workplace to help you develop your skills related to the occupation that was assessed in your PSA outcome.
Eligibility
To be eligible in JRE you must have the following:
Successful PSA outcome
Lodge an application for a 485 visa(Temporary Graduate visa) which provides sufficient time to complete the full requirements
Complete eligible requirements
Less than 4 months remaining on your student visa, if applicable
Documents for application
The following documents must be receive by the TRA within 45 days from the date you have applied online so your application will be registered:
Signed JRE Summary
Employment Registration Form (ERF) that has signed and dated by you, your employer and nominated supervisor, this will be used as an evidence that your employer and supervisor are aware and are acknowledge of their role in JRP
Copy of your current visa
Always remember to check first if your application is correct and complete before you submit it to the TRA for validation. Always keep the original copies of your documents that must be submitted to the TRA.
JRE Start Date
You will be provided with JRE start date after your application has been registered by TRA
Required Minimum Employment
You are required to work for at least 1725 hours of paid employment in your nominated occupation in a minimum of 12 months from the start date of your Job ready employment.
Employment Eligibility
To be eligible in your employment you must
Begin after you completed your Australian Qualification
Stay with your current employer
Work with the appropriate level of your skill and is related to your nominated occupation
Be paid according to the applicable industrial awards or agreements and Australian workplace relations laws
Be registered by TRA following online submission and receipt of your application documents
Employment Verification
If you already registered your application documents to the TRA then you will be assigned to the TRA liaison officer to assist you through the program, and determine what employment suits you through the following:
by confirming the existence and authenticity of your workplace as a business through conducting a number of online verification checks
contacting you and your employer/supervisor to ensure that your employment arrangements provides enough opportunity for you to do the tasks and duties to demonstrate your skills relevant to your nominated occupation, arrange site visit, confirm your employer to be aware of the requirement for a TRA -appointed workplace assessor to visit the work place, and also answer questions you and your employer may have about the job ready program.
Pay Evidence
You must provide a pay evidence for any employment approved by TRA by giving the following documents if requested by your TRA LO
Copies of pay slips
Copy of payroll printout from the employer
Copies of bank statements showing the deposits for the above pay slips or payroll print out if requested.
Reference: http://www.migration.sa.gov.au/
---