Want to know if you're qualified for a TSS Visa?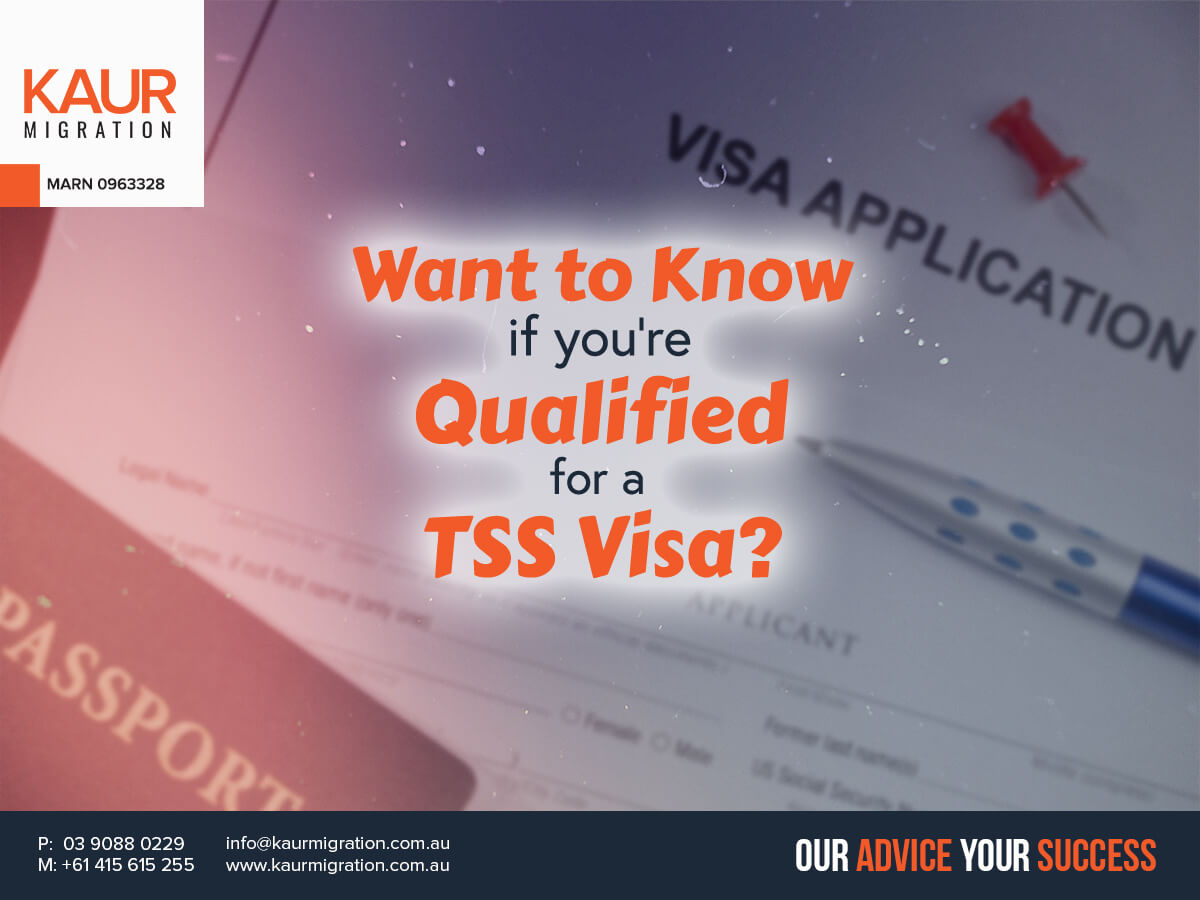 Here are the following Qualifications for the applicants in the Temporary Skill Shortage (TSS) subclass 482 Visa:
Occupation
The position that the employer wants to fill must appear as an occupation on the Combined List of Eligible Skilled Occupations. In determining whether the proposed nominated occupation is an accurate reflection of the duties of the position, the Department of Home Affairs (formerly DIBP) uses the Australian New Zealand Standard Classification of Occupations (ANZSCO).
The TSS visa applicant's employment and education history and the position description must be with the description provided by ANZCO.
Applicant Skills
Thus, primary applicants in TSS visa need to demonstrate that they have work experience for two years in the nominated occupation or a related field. However, some primary TSS visa applicants must undergo a mandatory skills assessment as part of the visa application process.
When examining a TSS visa, comparing the applicant's skills and qualifications against the nominated position, Home Affairs case officers cross-reference the position description referred in the employer's nomination application with the visa applicant's qualifications and work references.
English Language
The applicants are required to meet English language test at the time of the application if they are not from countries such as UK, USA, Canada, NZ or Ireland.
Other Information
Applicant should meet the Health and character criteria. Police clearance certificates are required for every country in which the applicant has lived for 12 months or more since turning 16 years of age, within the last ten years.
Reference: https://www.homeaffairs.gov.au
---