Visit and Explore Canada with a Canadian Tourist Visa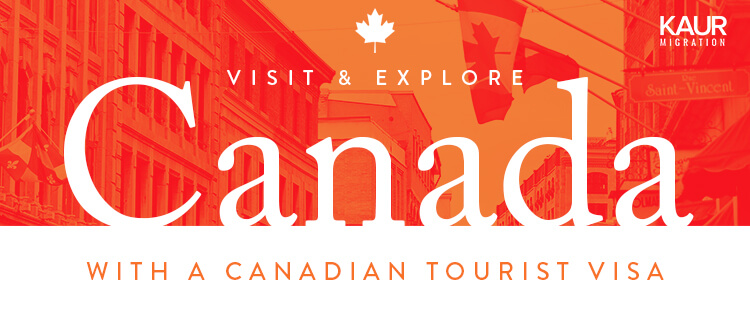 Do you want to experience a multicultural yet welcoming society? Well, Canada is one of the best places to visit. The expanse of Canada's natural beauty, from mountains and glaciers to secluded lakes and forests, is almost unparalleled worldwide. In fact, the combination of variety of their culture creates a unique lifestyle of the people living there. (e.g. Religions, Languages, the arts, lifestyle).
Basic Requirements
To visit Canada, you will need to meet some basic requirements, such as:
A valid travel document, such as a passport

Good health condition

No criminal or immigration-related convictions

Convince an immigration officer that you have ties—such as a job, home, financial assets or family—that will take you back to your home country

Convince an immigration officer that you will leave Canada at the end of your visit

Enough money for your stay. (The amount of money you will need can vary. It depends on things such as how long you will stay, and whether you will stay in a hotel, or with friends or relatives.)
You may also need a:
Medical exam

Letter of invitation from someone who lives in Canada.
Entry documents
In addition to the basic requirements, most visitors need a valid entry document. Find out if you need an eTA or a visa. (http://www.cic.gc.ca/english/visit/visas.asp)
Inadmissibility
Some people are inadmissible which means that they are not allowed to come to Canada because of several things such as:
Involvement in criminal activity

Human rights violations or involvement in an organized crime
In addition, you can also be inadmissible for security, health or financial reasons.
Determine whether you require a visitor visa to visit Canada: (Before you apply, find out if you need a visa). For more info visit http://www.immigration.ca/en/canada-visa/canada-visit-tourist-visa.html
How to apply?
Note:Document requirements may vary depending on the country where you live. For more info please visit http://www.cic.gc.ca/.
You can travel and visit Canada and discover not only its different cultures and climates but also its wildlife and nature. Also you will be able to discover Canada's diversity, natural sights, big cities, food and various activities provided that you always have proper travel documents and identification for yourself when you get there.
References
---