Visa Holder Salary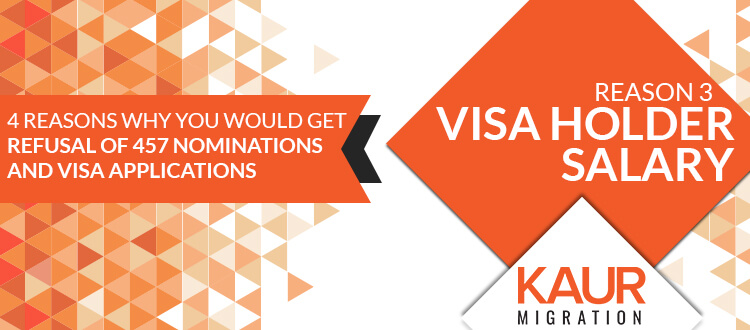 Temporary Skilled Migration Income Threshold (TSMIT)
For a nomination to be approved, the base salary must be at least equal to the TSMIT (Temporary Skilled Migration Income Threshold) – currently $53,900.
Market Rate Salary for 457 Visas
457 visa holders must be paid at the applicable "market rate". The market rate depends on the occupation and location of the employee. Evidence must be provided by the employer as to what the market rate is for the occupation, unless the base salary is over $250,000.
Calculation of Market Rate
If the salary level is below $250,000, employers must provide evidence that the salary is in accordance with market rates for the position.
The applicable rate will depend on whether there is an Australian working in an equivalent position in the same location. Reference can be made to what the salary level is in other workplaces (ie competitors) operating in the same location.
---