Useful tips to make an AAT Appeal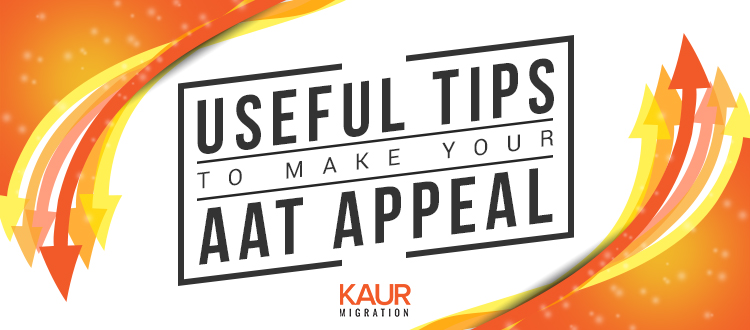 There is no 100% guarantee that if you process your visa 99% right your application wouldn't be refused or cancelled anymore. Even the slightest mistake may result in your visa application being rejected, which would mean starting the entire lengthy process from scratch and at an extra cost. That's how complex the Australian Migration law is.
But in case you've had your visa refused or cancelled, you can still appeal to the AAT (Administrative Appeals Tribunal) for review on the department's decision. Considering that this might be your last resort on your visa application to be successful, we highly recommend you to get a professional advice and seek assistance as soon as possible.
This article may be able to help you to get into the main elements of AAT Appeal and how can Kaur Migration team help you through the process.
Our Consultation we provide you with an initial consultation following steps to be followed. It is very important that you seek a professional advice once your visa application has been refused or cancelled by the Department of Immigration. In particular, it is very essential that you are able to understand why it was refused or cancelled. If this is due to "time of the application" requirement, this may mean that there is a least chance to a zero probability of success on your application.

Kaur Migration can do a review on your decision record and advice you about the prospects of your AAT appeal. Also during the consultation, we are more likely to discuss possible strategies that can be effective and documents that will be useful.

Be on Time it is very important that once you have had your refusal or cancellation you should process your appeal right away. Given that there is a strict time frame allotted for you. Usually it would be 21 days but it could also be as little as 7 days. So you really need to read the letter carefully to determine the critical date. If you miss the lodgement deadline, you may also lose your chance on your appeal.

Don't Miss Anything always bear in mind that documents on your application is very important. The Department of Immigration usually keeps and maintains files on visa applications that has been lodged. Considering that there might be useful and valuable information that can be helpful in your case. It is necessary that you provide a copy of the file immediately as possible.

Nevertheless, you have an option to request the copy of the files through Freedom of Information (FOI) request. Kaur Migration can make this request on your behalf and make sure that you are working in a complete information.

AAT Submission the best way to provide evidence on AAT Appeal is through written submissions. This would mainly address to the legal criteria of the grant of the visa or cancellation. This would mean to do a review on the Migration Act, Migration Regulations, Department of Immigration Procedures Advice Manual (PAM), as well as relevant case law at the Federal Court and AAT/MRT/RRT.

Kaur Migration will advise you to prepare a legal submission and advise you to have the best documentation to support your case.

Case Hearing it may be necessary for you to attend AAT hearing for you to be able to have an opportunity to provide additional evidence that can support and help your case. This can be intimidating on your part that can probably make a critical difference on the outcome of your case.

Kaur Migration can provide you assistance in preparing AAT Hearing and attend it with you to make any necessary oral submissions.

Bridging Visas when you had a visa refusal or cancellation, it is important that you maintain your legal status in Australia and obtain work rights if possible.

Knowing that bridging visa can be complex, Kaur Migration can advise you on the necessary bridging visas and make any possible applications for bridging visas.
Why Kaur Migration?
The fact is Australian Migration Law is complex and always changing. But with our knowledge and experience, you'll have the confidence and peace of mind to know that you are best placed to achieve the outcome you want. Our extensive experience and professional team, serves to minimize the hurdles and pitfalls involved in this process. We believe that every client's inquiry must be processed with attention to detail and there is no easy solution that fits all the purposes.
---