Tips for a Successful Visa Application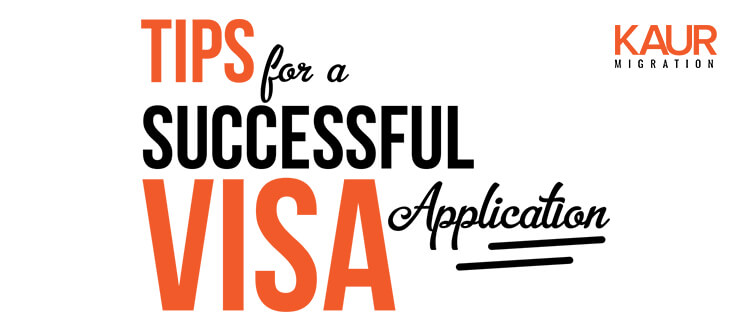 It is a fact that the Australian Department of Immigration and Border Protection receives thousands of visa applications. Some application would be successful and others would be not. Fraud and ineligibility are some common reasons to the cancellation or refusal of any visa application. Business, partner, family, study or work visas can really be complex. In fact, most of them need a demanding process. Therefore, it is important to get things right ahead. In this article we have provided some tips on how to get a successful visa application.
Apply the right visa

In all applications, getting the right visa is very important. Therefore, before you apply make sure that you know the appropriate visa for you. There are several visas. And each of them requires different requirements also. Always know if you are in the right track.

Accuracy

Make sure that all the details, records and documents you presented and submitted are accurate and up to date together with your visa application. Be as detailed and accurate as possible. Make sure to look over inconsistency.

Consistency

All information you have submitted will be cross-checked by the immigration department. Therefore, it is important that you are consistent in all the records and documents you have presented. Especially if you have already previous visa applications. Although sometimes, inconsistencies doesn't necessary denote dishonesty. But it is important to tell everything from the very start to avoid further complications. Application details are very essential to the success of your application.

Proof and Confirmation

There are certain visas that require a lot of substantive evidence. (e.g. work, family and business visas). Wherein, all your qualifications and work histories have to be demonstrated. Also, it is important to note that everything you claim must be well documented. In addition, all information must be independently verifiable itself.

Well Organised

It is both beneficial for you and to the assessor if you are organised in presenting and laying out all your documents. If any documents required to be translated then do so. Provided that you will submit both original and the translated one. Also, if you need to highlight something in your document, make sure they are also well presented. Digital files like Passport, Police Certificate, Medical Certificate and etc. should be uploaded and named with a description accordingly. Make an index for your file and present it in an organised way.

Honesty

Honesty plays a vital role in your application. Serious consequences are given if you get caught out of it. Be honest even in the little details you have provided because it will always matter in your application. Therefore, you must disclose anything relevant to your character even if it occurs years ago.

Awareness of public records and social media profiles

You must be aware that the department will search through all your public records, Social media accounts, Educational records and others. There are legitimate reasons for some inconsistencies, but anticipating them and pre-emptively explaining potential concerns is the best approach. If there are any changes in your status, address and other information it must be well updated in your social media profiles. There are cases that their applications were denied due to these reasons.

Be aware of Deadlines and Lodge on time

It is very important that you are aware to when are you going to submit all necessary documents needed for your application. Therefore, you must be conscious enough to avoid complications. Take note that even a small mistake or error could make a great impact on your visa application.

Consulting a Migration Agent

You may or may not use a migration agent on your application however registered migration agents will be able to provide you professional advice on which visa is best for you and assist you with lodging and preparing your visa application. In addition, you can visit the departments' website for the list of registered migration agents.
---