SSVP Basic Information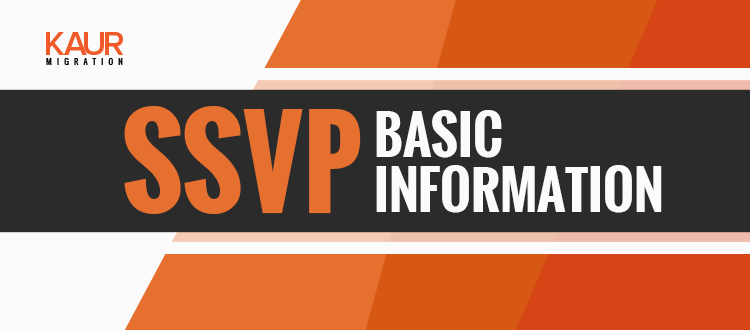 SSVP – Simplified Student Visa Process/ policy
The following changes come into effect after 1st July 2016
The SSVP is designed to make the process of applying for a student visa simpler. Department of Immigration and Border Protection (DIBP) has introduced a new student visa policy to facilitate and encourage genuine students to come and study in Australia.
Following are the main highlighted points which can help you to process a Student visa under SSVP
1. ONLINE VISA APPLICATION
All students will generally be required to lodge their visa application online by creating an account in Immi Account.
2. ENROLMENT CONFIRMATION:
e-COE
If you applying from outside Australia, You must have confirmation of Enrolment for the course in which enrolment has been sought.
3. ENGLISH PROFICIENCY
Students are required to lodge visa application with the evidence of English language proficiency, now the minimum IELTS/PTE is 4.5 reduced from 5.0 overall but with the minimum test score where combined with at least 20 weeks ELICOS.
4. FINANCIAL CAPACITY
Applicants must have enough money available to pay travel, course fees and living costs with the evidence attached with their visa application. Student visa applicants have to provide the following:-
• Evidence of funds to cover travel to Australia and 12 months living course and (for school-aged dependents) schooling costs for the student and accompanying family members

• Evidence that you meet the annual income requirement (The annual income option requires students to provide evidence of personal annual income of at least AUD 60,000. For students accompanied by family members the amount is AUD 70,000.)
You can show funds with the evidence of the following:-
• Deposits with a bank.

• Loan from a financial institution or government.
Student visa applicants have to show that they have enough money genuinely available for them to use in Australia.
---