South Australia's High Points category increased to 85 points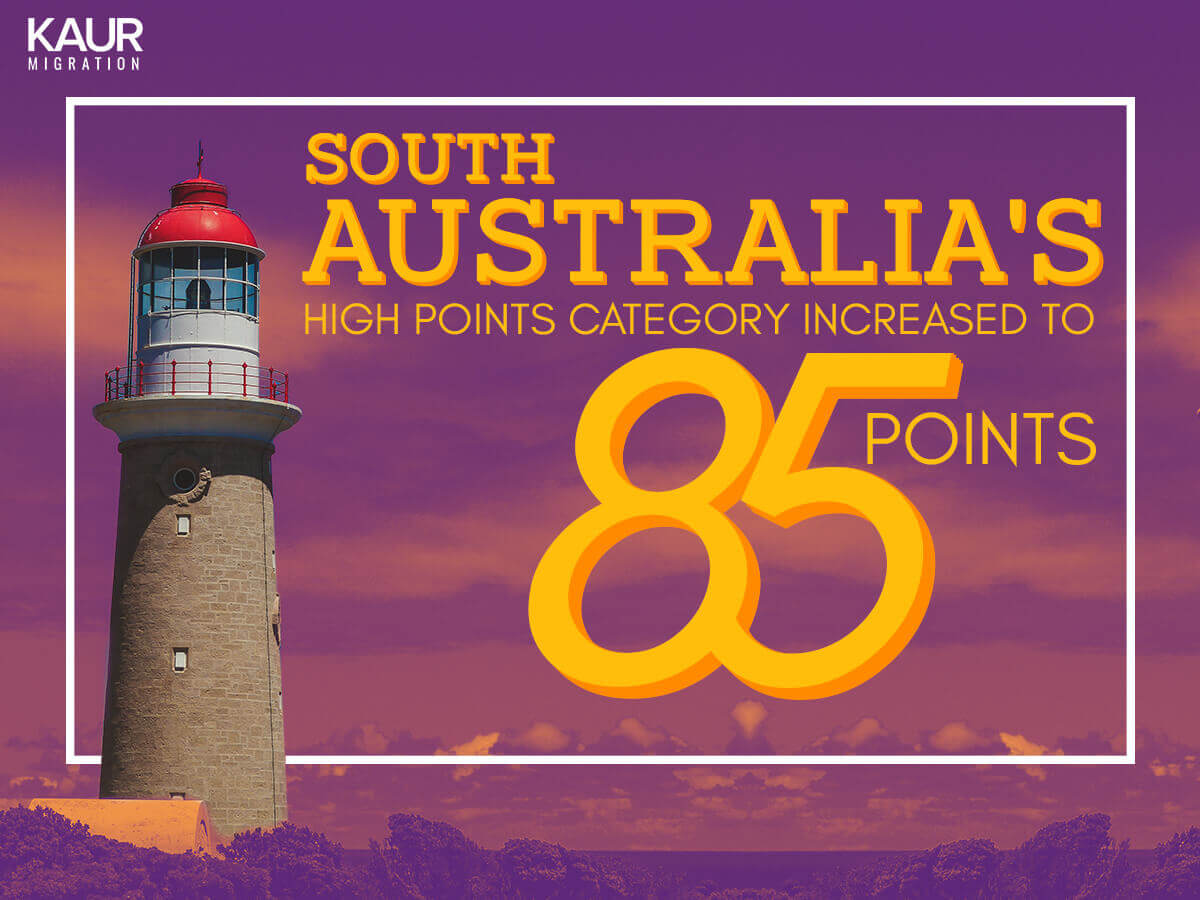 The High Points category has been successful in attracting high quality applicants to South Australia. Starting 1 February 2018, candidates who can reach 85 points or higher (including state nomination points) can gain access to the Supplementary Skilled List (SSL) and occupations on the State Nominated Occupation List which are listed as 'Special Conditions Apply'.
Candidates must meet all other South Australian state nomination requirements to qualify. Quotas apply to nominations in the High Points category. Once this quota is reached, applications under this category may be closed for certain occupations.
The following occupations have been added to the STSOL and are now available on Immigration SA's SSL starting from 17 January 2017:
272314 Psychotherapist
612112 Property Manager
612115 Real Estate Representative
The following occupations below have been removed from the STSOL and are no longer available for state nomination:
142114 Hair or Beauty Salon Manager
312112 Building Associate
The two occupations have been removed temporarily as they were flagged for possible removal from the STSOL.
On the other hand, these occupations have been retained on the STSOL and they have been re-instated to the relevant Immigration SA occupation list.
223112 Recruitment Consultant - Supplementary Skilled List
141999 Accommodation and Hospitality Managers nec – State Nominated Occupation List
Source: http://www.migration.sa.gov.au/
---