Skilled and Business Migrants' State Nomination processing times Varies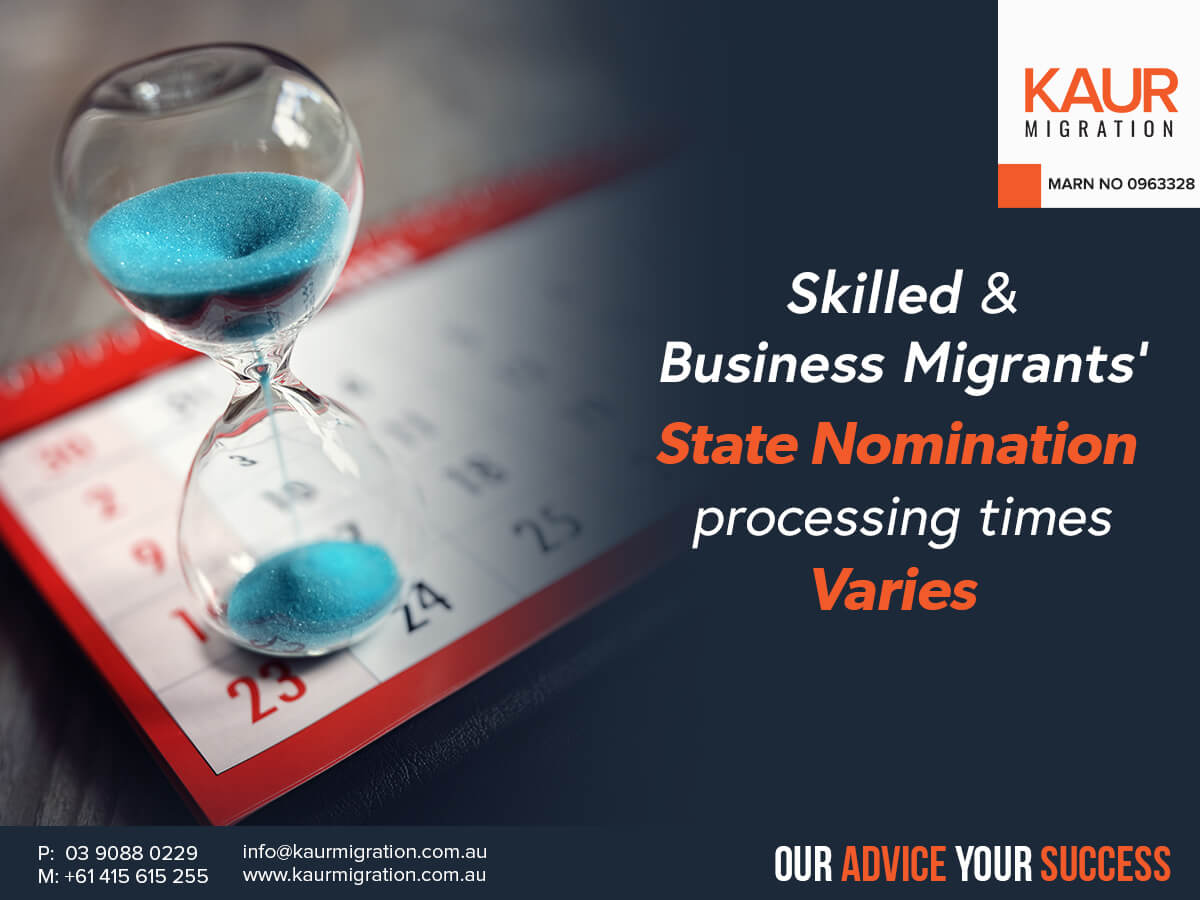 To process all the nominations quickly the South Australia Immigration make an effort within the time frames listed. But still depends on the document provided by the applicant. The processing will take longer if the SA immigration found out that the assessment needs more information. And the SA immigration will only notify the applicant through email once they have made the decision.
For the applications of General skilled nomination
Current average processing time
Type of Visa application
15 to 20 weeks
Skilled Provisional Nomination subclass 489/190
Applications submitted prior to 1 July 2018 have a current processing time of 9 to 10 weeks.
For the applications of Employer nomination for the Regional Sponsored Migration Scheme (RSMS) which require RCB advice
| Current average processing time | Type of Visa application |
| --- | --- |
| 12 weeks | Applications for RCB advice |
For the applications of Business migration nomination
| Current average processing time | Type of Visa application |
| --- | --- |
| 3 weeks | Business owner permanent nomination subclass 892/893 |
| 3 weeks | Renewal of investor retirement provisional nomination subclass 405 |
| 1 week | Significant investor provisional nomination subclass 188 |
| 4 weeks | Innovation and investment provisional nomination subclass 188 |
For the applications of Employment support
| Current average processing time | Type of Visa application |
| --- | --- |
| 4 weeks / 2 days for the fast track processing of eligibility | Overseas Qualification Recognition |
| 1 week | Skilled Migrant Trade Recognition Pathway Programs' |
Source:
http://migration.sa.gov.au/resources/processing-times
https://www.homeaffairs.gov.au/about/access-accountability/service-standards/global-visa-citizenship-processing-times
---