Regional Skilled Migration Scheme Australia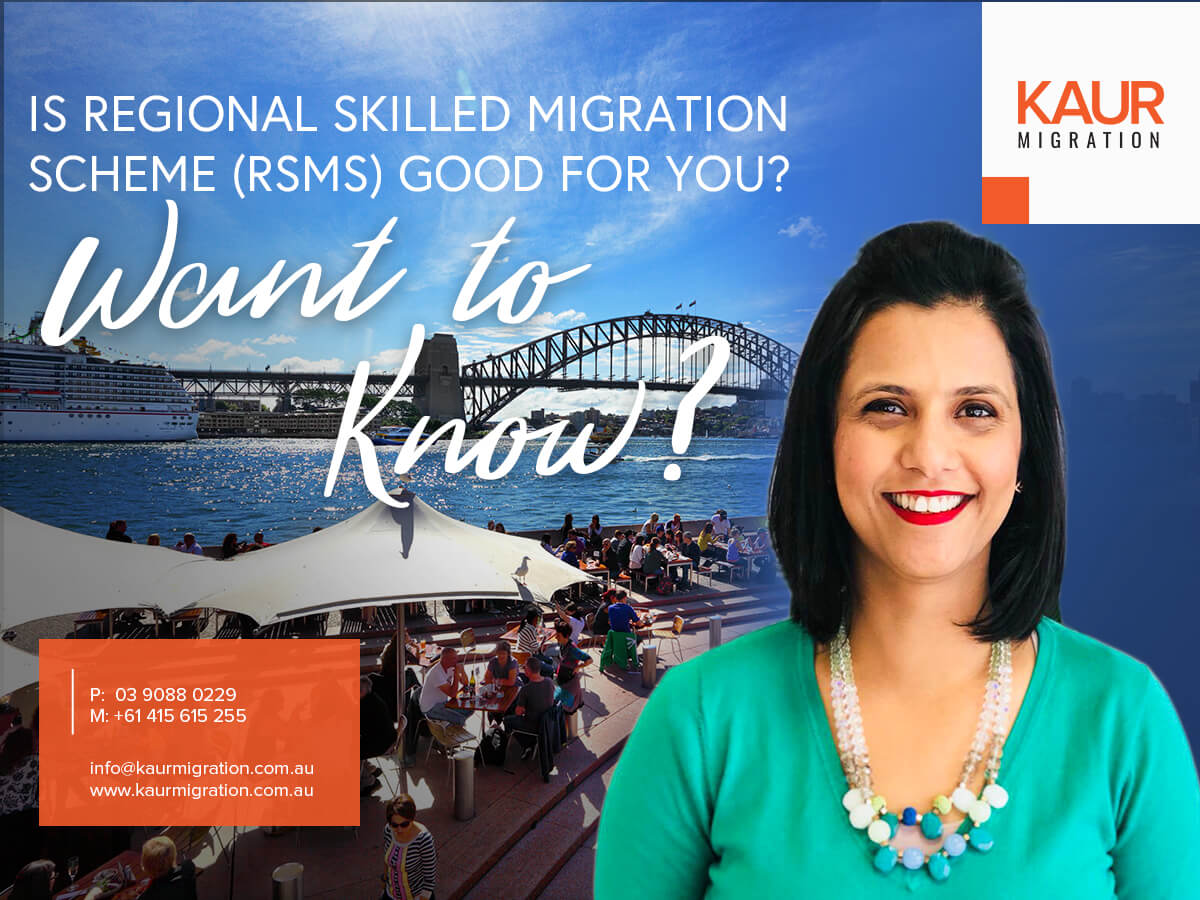 Yes! The Regional Skilled Migration Scheme (RSMS) visa is good for you because this visa is for those skilled workers who want to work in regional Australia. It allows employers in regional or low population growth areas of Australia to fill skilled positions that they are unable to fill from the local labour market.
Privileges of the Visa:
Live and work in Australia on a permanent basis
Study in Australia at school or university
Received subsidized health care through Medicare and the Pharmaceutical benefits scheme
Access certain social security payments (subject to waiting periods)
Be eligible for Australian citizenship (subject to the residency eligibility criteria) sponsor people for permanent residence.
The Regional Skilled Migration Scheme has the process that consists of 3 stages:
It is the Certification of the Nomination or Vacancy (by a certifying body)

In general terms, the employer must be able to demonstrate to a certifying body that:

The position must be a genuine full-time vacancy
At least 2 consecutive years available
It requires qualifications equivalent to at least Australian diploma level (this includes trade certificates)
The position cannot be filled from the local labour market
Employment and remuneration is in accordance with Australian industrial laws
There is, or must be, an employment contract or letter of appointment covering the position.

Employer Nomination Assessment

The completed and certified nomination needs to be forwarded to the relevant Department Business Centre who needs to be satisfied:

That the nomination has been certified by a regional certifying body
And all the above requirements were met.

Visa Nominee Requirements

The nominee must complete and lodge an application. In general terms, the visa application will be assessed against the following:

That the nominee has the relevant qualifications equivalent to at least an Australian diploma
That the nominee is able to satisfy any mandatory licensing, registration or professional membership requirements
That the position is for a fixed term of at least 2 years (supported by evidence of a contract)
That the nominee is less than 45 years of age
That the nominee has functional English language ability
And that the nominee and all family unit members meet mandatory health and character requirements.
Reference: http://www.migration.sa.gov.au/
---