NSW Skilled nominated (190) program 2017-18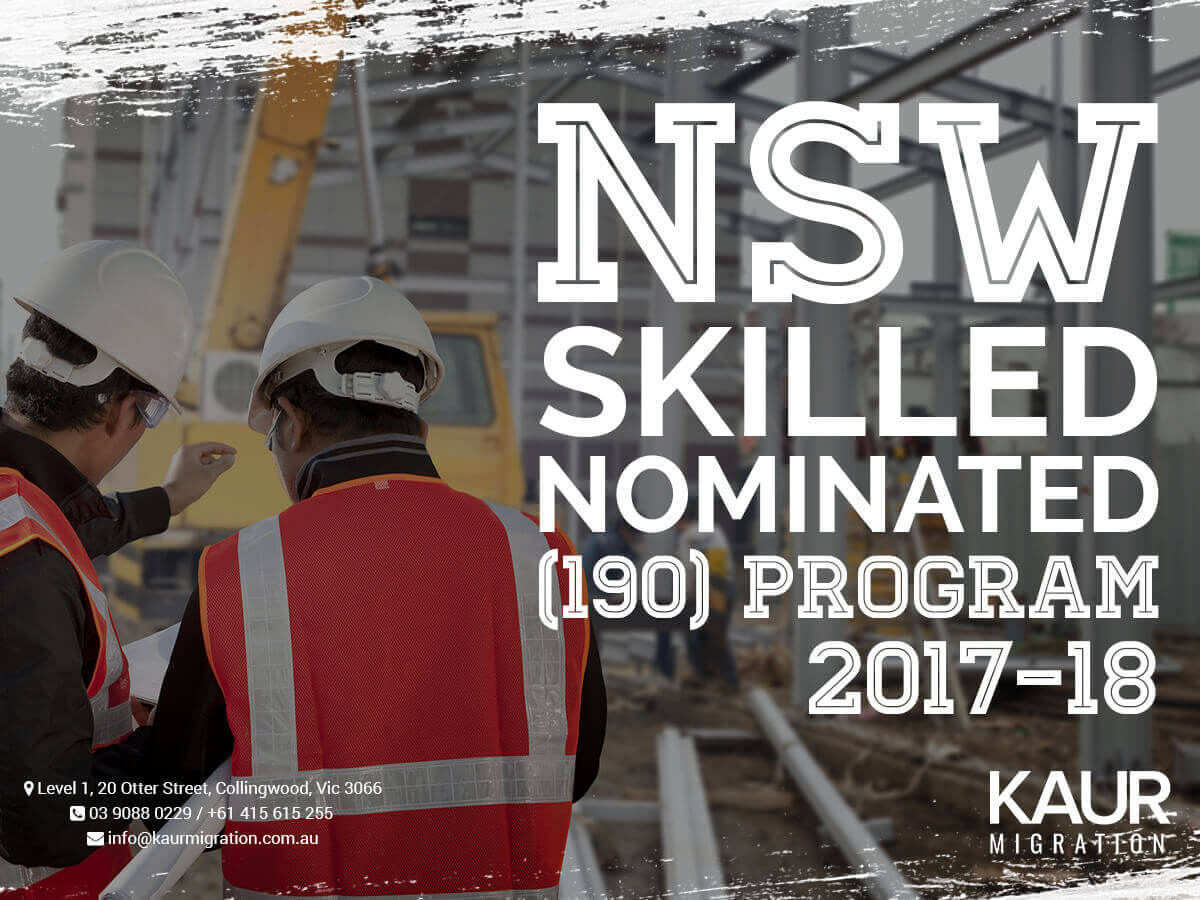 If you are a highly skilled person in your country and looking forward to working overseas. Australia might be your best option.
Recently, New South Wales (NSW) released Priority Skilled Occupation List (190) updated last September 25, 2017. The list has been updated to ensure the NSW State economy will bring into a line of occupations needed in recognition of growing demand for this skills occupation.
To view the NSW 190 Priority Skilled Occupation List - 2017-18 click: https://www.industry.nsw.gov.au/__data/assets/pdf_file/0007/88369/NSW-190-Priority-Skilled-Occupation-List-2017-18.pdf
NSW state nomination will be under this process SkillSelect from DIBP, this is the online registration for those skilled workers who wish to work based on their nominated occupations found available in Priority Skilled Occupations List.
The candidate will be selected based on invitation process under subclass 190 skilled nominated visa program. A highly skilled candidate that lodges EOI in SkillSelect will be invited for NSW nomination and need to demonstrate they meet both NSW's and DIBP's visa eligibility requirements.
Visa subclass 190 is point tested visa, that when you receive NSW state nomination will add you five (5) additional points to their overall passing score.  This also gives you chance to work and live in NSW for at least 2 years.
To know about NSW State nomination and skilled nominated visa subclass 190. You can give us a call or ask consultation in a registered Australian migration agent. Interested applicants will now ensure that their application is on the right track.
References: https://www.industry.nsw.gov.au/live-and-work-in-nsw/visas-and-immigration/skilled-nominated-migration-190
---