Lodge your student visa extension on time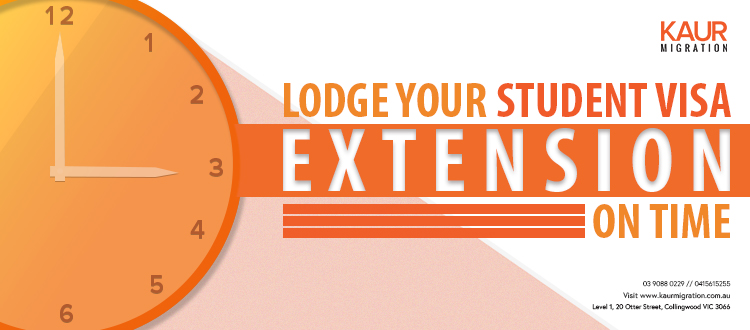 Planning to pursue your studies in Australia could be a dream come true, but to turn your dream into a reality you need to be sure you have everything ready for your application before lodging it, you can check the necessary documents on the checklist we have provided as your guide.
Each application has its own distinctive situation or circumstances and some application will take longer than average to be completed. This means that your application can be process quicker if you have all the listed documents and lodge it early.
You may need these following documents to pursue your studies in Australia.
First, you are required to have Overseas Student Health Cover (OSHC) for the entire duration of your study in Australia.
Secondly, a Confirmation of Enrolment (CoE or eCoE) from your Australian education institution, you have also required a proof of your financial capacity and English language proficiency.
If DIBP needs more information and documents from you, you can provide it through online, the quick and easy way via your ImmiAccount.
Our Advice:-
If you are in Australia, before you can proceed with your studies. You need to make sure you apply for your further student visa before your current visa ends.
---