Investor Retirement Visa (subclass 405) will be permanently closed for New Applicants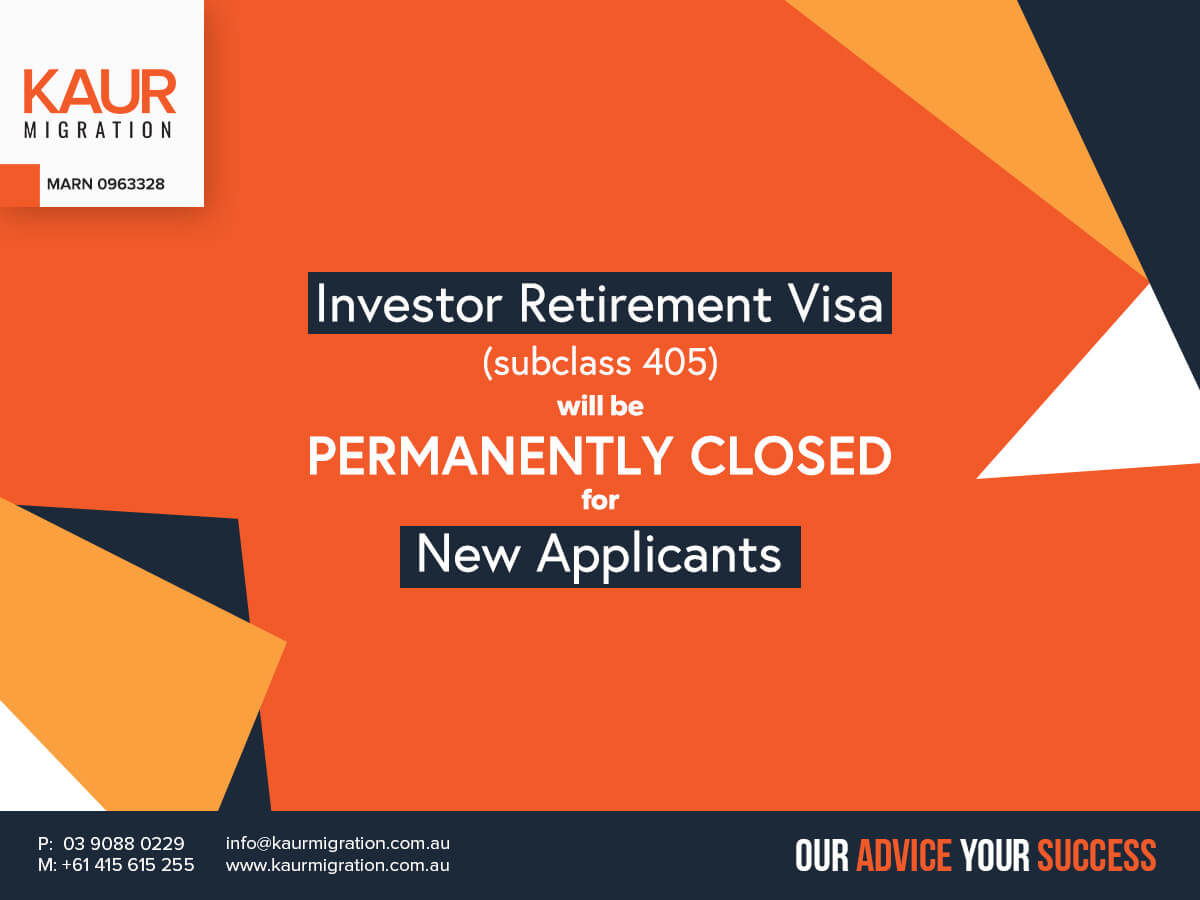 This visa started in 2005, where people are allowed to live and work in Australia maximum to four years along with their partner.
Effectively on June 01, 2018 the Department of home affairs has stopped accepting new applicants for Investor Retirement Visa. The visa no longer aligns with the Australia's economic priorities as per the government.
However, those who are already on this visa may apply for renewal of this visa. It does not also apply to applications that have already been made, but not yet decided.
This Investor Retirement visa allowed people who are over the age of 55 years with no dependent children and designated investment of $75,000 in Australia and has an annual income of $65,000 for them to live and work in Australia maximum to four years.
It is first offered in 2005, where it also encouraged retirees to settle in regional areas which requirement was $500,000 and annual income of $50,000.
The government says that Australia's current economic priorities are not aligned with the economic benefits of this visa at the time when it started.
Reference: https://www.homeaffairs.gov.au/
---