How to successfully lodge a Partner Visa Application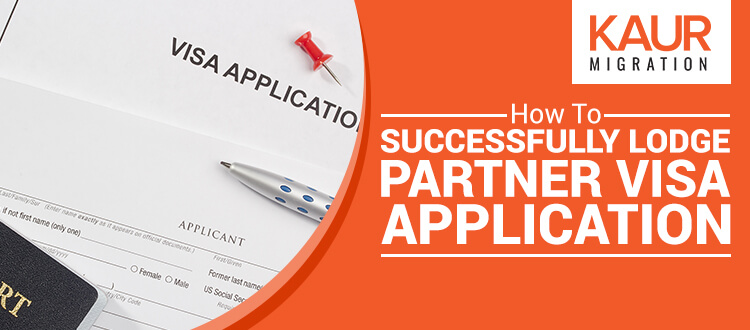 Applications for Partner (Temporary) visas (subclass 820) and Partner (Provisional) visas (subclass 309) are currently taking between 12 and 15 months to process because of high demand. If you are planning to apply for a Partner category visa, either in Australia or overseas, here are simple step to help you through the process:
1. Use a document checklist from the Department of Border protection's website to help prepare your application.
2. Lodge your application with all required documentation (make sure they are all certified copies) using ImmiAccount  if not then lodge a paper based application and post it.
3. If you need help, consider using a registered migration agent.
Here is a quick look at the process: -
Stage 1 – Temporary Partner or Prospective Marriage visa (300,309,820)
Stage 2 – Permanent Partner (100, 801)
For applicants who are outside Australia use the following document checklist to guide you:
For applicants in Australia:
Note: If you hold a Stage 1-Partner (subclass 309 or subclass 820) visa, you can check your eligibility for the Stage 2 Permanent visa using the Partner (Permanent) Calculator.
Lodge your complete application using ImmiAccount
Lodging your application online is a quicker and easier method, and will get you faster results than lodging by paper. First, you will need to create or login to your ImmiAccount. Once logged in, you can submit your application and attach any relevant documentation. You can login to your ImmiAccount at any time to prepare, track or manage your application.
Certified copies of all documents must be scanned and uploaded to your ImmiAccount. Complete applications that contain comprehensive documents in support of a genuine relationship will get priority and are quicker to process.
Information on creating an ImmiAccount and lodging on line can be found here:http://www.border.gov.au/Trav/Visa/Immi
Information on attaching documents to an online application can be found here:http://www.border.gov.au/Trav/Visa/Atta
See Partner Category Visa Options for detailed information about what to lodge with your Partner application. For information about supporting evidence such as statutory declarations, and certifying and translating documents, see information to help prepare your application.
Consider using a registered migration agent
Registered migration agents can assist you to prepare your application for a fee. To practise in Australia and act on behalf of visa applicants, agents must be registered with the Office of Registered Migration Agents of Australia (OMARA). For more information about using a registered migration agent, see http://www.border.gov.au/Trav/Visa/Usin.
"Our advice for your success"
Whether you are applying for a permanent partner visa subclass 100 or the temporary visa subclass 801, correct documentation is essential for your application. It's important to provide certified copies of your original documents. If your documentation is not in English, it must be accompanied with an accredited English translation. Failing to provide the correct documentation could delay your application or result in you being declined.
And always read the guidelines on the Department of Border Protection website (www.border.gov.au)
---