Family Migration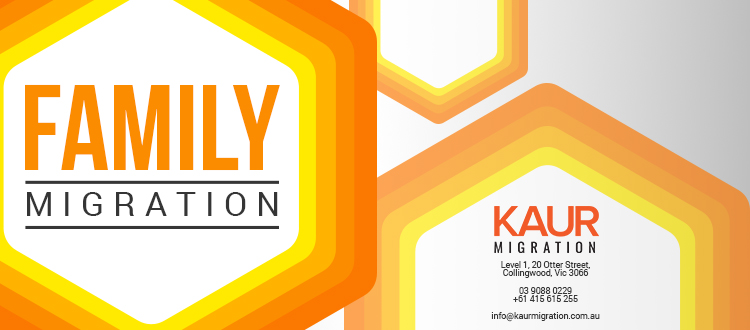 Having relatives who are a permanent residents or citizens of Australia does not guarantee an automatic entitlement to a residence in Australia. Nor does a spouse, a fiancée, a defacto spouse, or a dependent same-sex partner. In fact, the individual who wishes to remain in Australia must apply for the relevant visa and must also be sponsored by a person who is a permanent resident or an Australian citizen.
The list of options for most common family migration visas are the following:
Prospective Marriage (Fiancé Visa)

This visa is applicable for those who have plans on marrying an Australian Citizen or a permanent resident in Australia. This is a temporary visa that is valid for 9 months. This would mean that the applicants must marry the sponsor and apply for spouse visa if she wants to stay and remain in Australia.

Spouse Visa

The key and most important requirement for this visa is a strong commitment with the Australian citizen or eligible spouse. This visa is for the wife or husband of an Australian Citizen or a permanent Australian resident. Having a permanent visa generally takes 2 years from initial temporary visa.

Parent Visas

This visa allows parents of an Australian citizen to live permanently in Australia. In most cases, applicants of this visa are sponsored by their child. The Australian sponsor should have lived lawfully and no criminal records for the past 2 years before the application is lodged.

In family migration program, parent visas are given least priority compared to other visas so it takes more time to be processed. However, there is now a contributory parent visa available for those applicants that are willing to pay a substantial monetary bond. In which this visa is processed quicker than the standard parent visa.

Australian government is also put forward a longer parent visa which is under public submissions. The proposed visa will be for one, three of 5 years and will need a commitment from Australian sponsor.

Age Dependent Relative Visa

This visa is available for some older people to live and migrate in Australia if they are dependent to a close relative in Australia to have a financial support. Considering that they have meet age and other essential requirements which are as follows:

The applicant must be old enough to be granted an age pension (65 for men and 60-65 for women depending on their birthdate) and;
Have been dependent on the relative for at least 3 years before the application is lodged.
The relative must be at least 18 years old, an Australian citizen, permanent resident or eligible New Zealand citizen

Your application must be lodged outside Australia; and you must be outside Australia when the visa is granted.

Remaining Relative Visa

This visa allows an applicant with all other relatives to migrate and live in Australia.

You might be eligible for this visa if:

You are in Australia
Your (and your partner's) only near relatives usually live in Australia and are all Australian citizens, Australian permanent residents or eligible New Zealand citizens
One of your near relatives or their partner is prepared to be your sponsor
What can Kaur Migration do?
Kaur Migration provide professional, dedicated reliable and friendly immigration services to all our clients. We believe in the importance of family and your eagerness to be with and join your family and relatives in Australia. That's why we are here to give you professional advice on how you can get your visa quicker in the most effective and efficient way.
---