Did you know Migrants in Australia are among the happiest in the world?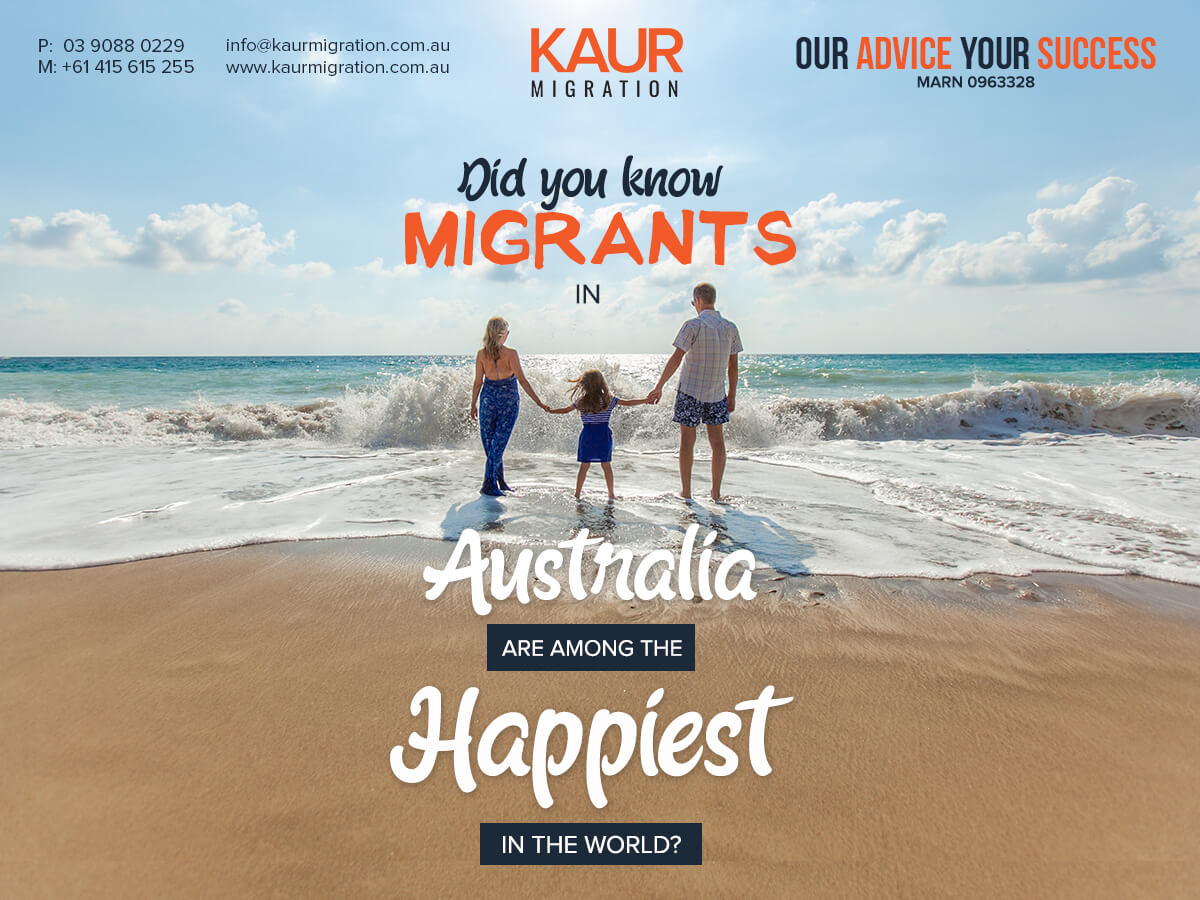 According to the report from World Happiness, Australia ranks in top 6 for the happiness of foreign-born migrants and 10th for the happiness of the overall population, after Iceland and New Zealand and in which Finland is at the top of the list.
The World Happiness Report 2018 is based on Gallup World Poll that surveyed 117 countries for the happiness of the immigrants' between2005-2017. It says people who moves to happier country than stay in their own tend to gain happiness.
Just like Mr. Harkanwaljit Singh an Indian migrant who agrees with this report said that he can't complain about his Life in Australia, because everything is good especially in balancing their work and their family life. They can spend time with their family and even go to the beach and enjoy their weekends. He also said that everything he has now in Australia, couldn't be afford if he is in India because Australia has a high-wage economy that gives people more purchasing power, all things they consider as necessities are unaffordable luxury in India.
On the other hand, there are still factors that cause migrants of mental stress such as the lack of security in their job, high mortgage and economic uncertainty. Hundreds of thousands of other migrants came to Australia as a student who became a permanent resident and later became an Australian citizen. But some said that their experience as an international student is not that easy, because they also faced far too many barriers when they came to Australia as a student, it was very difficult to them to get a job because students can work only 20 hours per week and not many employers want them unless they can be there for their employers every day. They even paid twenty to twenty-five thousand dollars in fees, had rents to pay, study and work for very little money. Exploitation was so rampant that some of the migrants worked for $35 per day at a car wash. All those things really make a very-very bad experience. Australia with a net annual immigration intake of 190,000 is considered highly attractive immigration destination.
As WHR 2018 said, that one of the factors in determining immigrants' happiness is the way how people in their country accept immigrants. The report also notes that aside the rank 10th of the happiest countries in the world, Australia also has the highest percentage of migrants which is 28% of its population.
Reference:
https://www.sbs.com.au/yourlanguage/punjabi/en/article/2018/03/27/migrants-australia-among-happiest-world-report
---