Canada Express Entry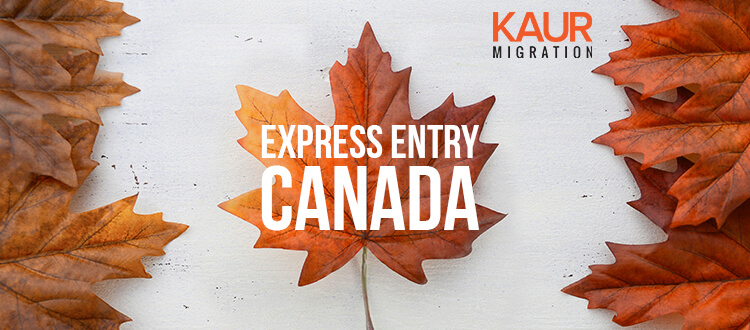 Are you looking for a best place to travel, work or study? Whether you have a specific experience in mind or just searching for an inspiration, you can start exploring and planning your future now because Canada is one of the best. In fact, Canada is a developed country and has the tenth highest nominal per capita income globally as well as the ninth highest ranking in the Human Development Index. It ranks among the highest in international measurements of government transparency, civil liberties, quality of life, economic freedom, and education.
Apply to visit, study, and work or immigrate to Canada through express entry.
How to prepare for Express Entry?
You must prepare for your language exams
You must have IELTS Preparation Online Course
French language testing, including the Test d'évaluation du français (TEF), the Test de connaissance du français (TCF), and the Diplôme d'Études en Langue Française (DELF)
Get your foreign credentials assessed according to Canadian standards.
Learn more about the Comprehensive Ranking System (CRS) and use the free CRS Calculator tool.
Deal with any medical inadmissibility or criminal inadmissibility issues you may have.
Browse available Provincial Nominee Programs that have an enhanced stream aligned with Express Entry.
Use the CanadaVisa Job Search tool to search for available positions across Canada.
Express Entry is not an immigration program in itself, but rather a system used by Immigration, Refugees and Citizenship Canada (IRCC) to select candidates for immigration to Canada using the following economic immigration programs:
The Federal Skilled Worker Program

Minimum requirements (Skilled work experience)

Your work experience must be:

At least one year (1,560 hours total / 30 hours per week), continuous full-time or an equal amount in part-time,
Paid work (volunteer work, unpaid internships do not count),
In the same job,
Within the last 10 years, and
At skill type 0, or skill levels A or B of the 2011 National Occupational Classification (NOC)

The Federal Skilled Trades Program

The Federal Skilled Trades Program is for people who want to become permanent residents based on being qualified in a skilled trade.

Minimum requirements

To be eligible, you must:

Plan to live outside the province of Quebec
Meet the required levels in English or French for each language ability (speaking, reading, writing and listening),
Have at least two years of full-time work experience (or an equal amount of part-time work experience) Footnote * in a skilled trade within the five years before you apply,
Meet the job requirements for that skilled trade as set out in the National Occupational Classification (NOC), except for needing a certificate of qualification, and
Have an offer of full-time employment for a total period of at least one year or a certificate of qualification in that skilled trade issued by a Canadian provincial or territorial authority

The Canadian Experience Class

Minimum requirements

You must:

Have at least 12 months of full-time (or an equal amount in part-time) skilled work experience in Canada in the three years before you apply,
Have gained your experience in Canada with the proper authorization,
Meet the required language levels needed for your job for each language ability (speaking, reading, writing and listening),
Plan to live outside the province of Quebec.
Self-employment and work experience gained while you were a full-time student (for example, on a co-op work term) does not count under this program.
Note: The province of Quebec does not use Express Entry. They select their own skilled workers. See Quebec-selected skilled workers to find out more.
Provinces and territories can also recruit candidates from the Express Entry system through their Provincial Nominee Programs to meet local labour market needs. Ministerial Instructions set out the rules for governing the Express Entry application management system.
Anyone who does not already have a job offer supported by a Labour Market Impact Assessment (LMIA) (if you need one), or a nomination from a province or territory, must register with Employment and Social Development Canada's (ESDC) Job Bank. Job Bank will help connect Express Entry candidates with eligible employers in Canada.
Candidates are also encouraged to promote themselves to employers in other ways, such as using job boards, recruiters etc.
For a job offer to be valid in Express Entry and receive points, employers will need an LMIA from ESDC. The LMIA process ensures employers have made an effort to hire Canadians and permanent residents for available jobs. There will be no LMIA fee for permanent resident applications.
Note: Entry into the Express Entry pool does not guarantee a candidate will be issued an Invitation to Apply (ITA) for permanent residence. Invited candidates still have to meet eligibility and admissibility requirements under Canada's immigration law (Immigration and Refugee Protection Act).
Candidates in the Express Entry pool are ranked according to the Comprehensive Ranking System, which ranks candidates under the following components:
Core human capital factors
Accompanying spouse or common-law partner factors, if applicable;
Skill transferability factors
Factors relating to a provincial nomination or a qualifying offer of arranged employment.
Candidates can stay in the pool for up to 12 months. If they do not get an Invitation to Apply for permanent residence within 12 months of submitting an Express Entry profile, they may submit a new profile. If they still meet the criteria, they can re-enter the pool. This will prevent backlogs and ensure quick processing times.
Citizenship and Immigration Canada will process the majority of complete applications (meaning those with all the necessary supporting documents) in six months or less.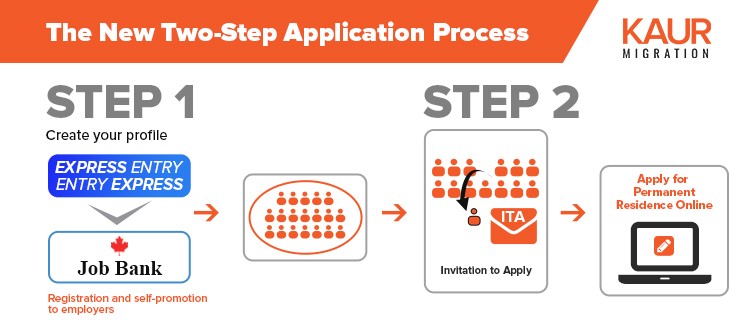 References
---