Announcement for the increase of Australian Visa Charges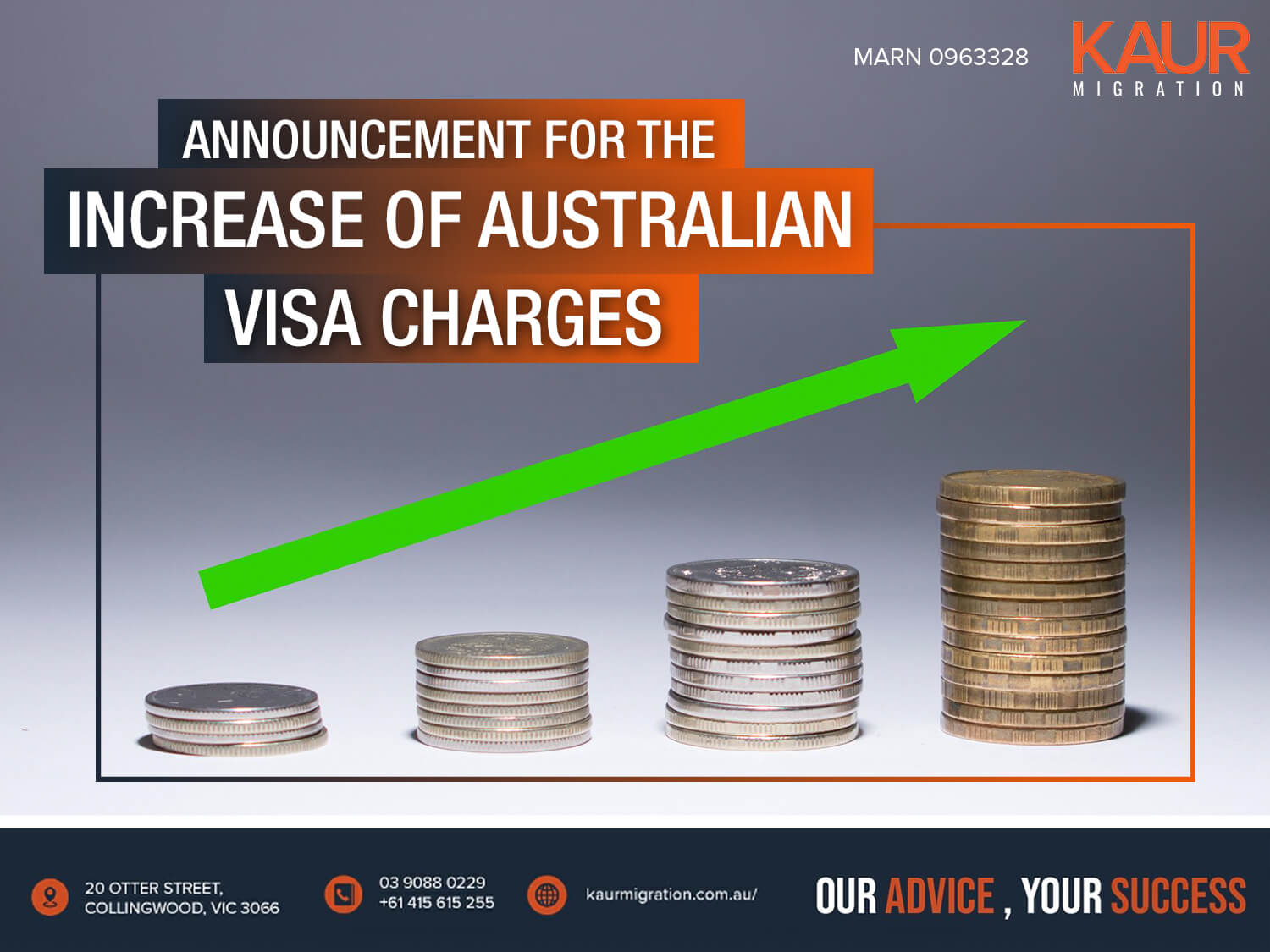 There is an increase of charges of visa application for some Australian Visas and this is only applied to the 1st installment of the visa application fee for both primary and secondary applicants.
Among the following visas Other Family (Subclass 114, 115) Visas and Parent (Subclass 103) Visa has record the highest hike of $910, which is $4,035 instead of $3,945.
While Student visa fee for the primary applicant will rise of $15 instead of $560 it will become $575.
As you can see in the table below are the following visa that has an increase of charges:
| Visa Type | before 01 July 2018 | 01 July 2018 |
| --- | --- | --- |
| Business Skills (Subclass 132) | $7,130 | $7,290 |
| Business Skills (Subclass 888) | $2,350 | $2,405 |
| Business Skills (Subclass 891, 892, 893) | $2,225 | $2,275 |
| Child Migrant (Subclass 101) | $2,415 | $2,470 |
| Distinguished Talent (Subclass 124, 858) | $3,730 | $3,810 |
| Employer Nominated Scheme (Subclass 186) | $3,670 | $3,755 |
| Other Family (Subclass 114, 115) Visas | $3,945 | $4,035 |
| Parent (Subclass 103) Visa | $3,945 | $4,035 |
| Partner Visa | $7,000 | $7,160 |
| RSMS (Subclass 187) | $3,670 | $3,755 |
| Skilled Regional Provisional Visa (Subclass 489) | $3,670 | $3,755 |
| Skilled-Independent (Subclass 189) | $3,670 | $3,755 |
| Skilled-State Nominated (Subclass 190) | $3,670 | $3,755 |
| Student Visa (Subclass 500) | $560 | $575 |
| Temporary Graduate Visa (Subclass 485) | $1,500 | $1,535 |
Source:
https://www.homeaffairs.gov.au/trav/visa/fees
---