489 Skilled Regional Nominated Migration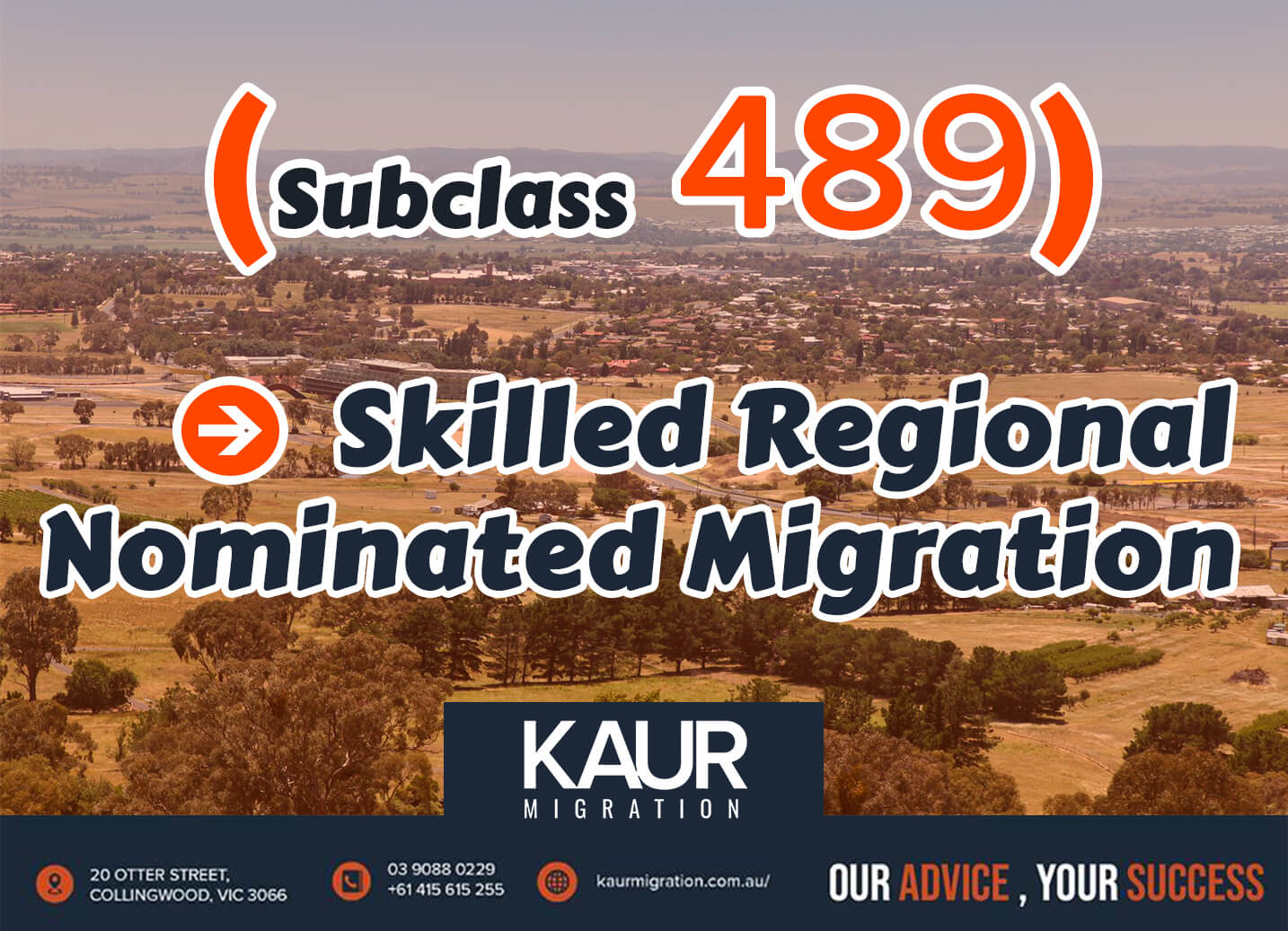 The skilled nominated (provisional) visa (subclass 489) is an Australian state sponsored visa that allows skilled people to live and work in a regional area for up to four years in Australia. This visa provides a pathway to permanent residency. An applicant may be eligible to apply for a permanent visa right after they have live for at least two years and work for at least one year.
To develop the 489 program, NSW department of industry works along with the participating Regional Development Authorities (RDA) wherein New South Wales RDAs can choose and nominate candidates that have the skills needed in the region.
Regions who participate determine their own list of qualified occupation.
Listed below are the eight regions who participate in the 489 program in New South Wales:
Central West (starting 20 August)
Far South Coast
Mid North Coast
Murray
Northern Inland
Orana
Riverina
Southern Inland
Moreover the criteria to apply for 489 Visa, includes the following:
Have the skills needed in an occupation on the NSW 489 Skilled Occupation List
Satisfy additional criteria set by the NSW region and apply directly to the relevant RDA of New South Wales
Obtain the 489 nomination from the participating RDA
Agree to the region that nominated you to live and work
Source:
https://www.industry.nsw.gov.au/live-and-work-in-nsw/visas-and-immigration/skilled-regional-nominated-migration-489
---